First International Bank & Trust is excited to celebrate the season of giving in the communities we serve with the 2nd Annual Live First Community Grant. We invite all of our customers and community members to apply for the $3,000 grant which can be put towards a project or cause that makes a difference in their community.
In addition to a $3,000 grant, we will be giving away three $500 grants to the applicants with the most votes from our Facebook fans.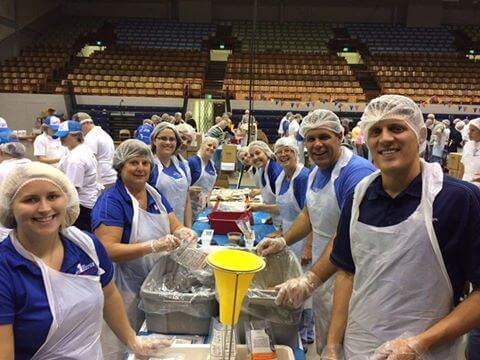 The great news? Many of our customers and community members are already actively involved with causes that could qualify for the Live First Community Grant. Last year's applicants included:
Cats Cradle Shelter
Minot Park District
4 Luv of Dog Rescue
Gigi's Playhouse
Starbright Foundation
…and many more!
Applying is Easy!
Here's what you'll need to apply: An idea for a project or event! How would you use a $3,000 grant to benefit your community? You'll need to tell us:
A name for your project. This is the part people will see when they vote, so make sure it's catchy and descriptive.
How the project will help your community. Be specific!
Who will benefit.
Organizations that would be part of your project (for example, a 4H chapter, a high school club or your local animal shelter).
Budget breakdown of how you would use the $3,000 (and how you would pay for any costs beyond $3,000).
The date(s) and location of where your project would take place.
A photo that represents your project. This can be anything that captures the spirit of your idea. People will see the photo when they go to vote.
Best of luck to all applicants – we can't wait to see your ideas! Applications close at 11:59 p.m. CST on December 31, 2015 – so get started now!
How Winners are Chosen
Our team at First International Bank & Trust will choose one project that we feel makes the largest impact on their community. Even if your project isn't awarded the $3,000 grant, you still have another chance to win. We're awarding three runner-up grants for $500 each to the projects that get the most votes from our Facebook fans!
Voting for the three runner-up grants will open on January 1, 2016 at 12:00 a.m. CST and will close on January 15, 2016 at 11:59 a.m. CST.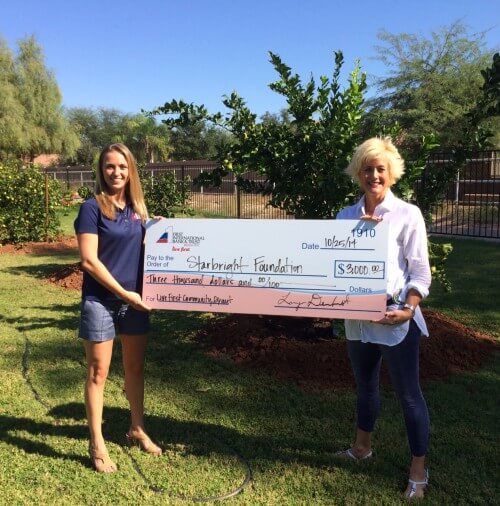 One of the 2014 winners, the Starbright Foundation in Gilbert, AZ.
Applicants – Please come back to the page during voting period and share your entry any time you want to remind your friends to vote. Just click View entries, find your own entry and then Share.
First International Bank & Trust, Member FDIC, EHL