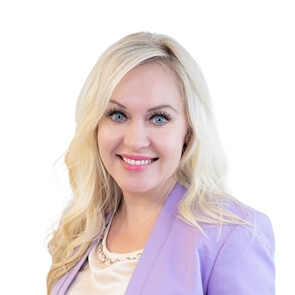 Anna V. Popova
Private Banking Market Manager
Office: (602) 396-1176
Mobile: (623) 628-0485
Email: apopova@FIBT.com
Anna Popova serves as Private Banking Manager for our Phoenix-Scottsdale market. She is the primary contact for various loan and deposit needs and helps create custom financial solutions for Private Wealth Management clients.
Anna started her career in banking in 2002 and has built a reputation for fostering solid relationships. She prides herself on truly listening to her clients' concerns and pinpointing the best solutions for them based on their needs, industry trends, and proven strategy. As the main point of contact for Private Wealth Management clients, Anna facilitates a team of trust, investment, and insurance experts who can build a holistic plan of action, custom-built to meet the needs of any client.
Anna holds a Bachelor of Science in Philology from Glazov State Pedagogical Institute and is fluent in Russian. Anna volunteers her time as a committee member for the Cancer Support Community of Arizona, Childhelp USA, and the Arizona Hemophilia Association. Anna has a cat named Sofi and enjoys traveling, hiking, and reading books on history in her free time.