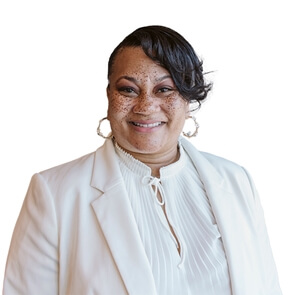 Shenequa D. Curry
Shenequa has over 25 years of experience in the financial industry including Retail Banking, Personal Trust, and Private Wealth Management. Her broad experience gives her the expertise to provide flexible and innovative solutions to unique trusts. Throughout her career, Shenequa has managed complex trust relationships including court-supervised trusts, special needs trusts, conservatorship and guardianship trusts. She is an advocate for families regarding discretionary distributions, personal care, and ongoing medical services.
Shenequa partners with settlement planners and legal advisors to develop a customized plan to meet both the immediate and long-term needs of her clients to assist them with having a better quality of life.
Over the years, she has volunteered with Ronald McDonald House and Feeding America. Outside of work, she enjoys spending time with her husband, children, and grandchildren. They have family movie night every weekend. Shenequa also enjoys vacations with her husband and shopping.