Mortgage Loan Limits Increase for 2023
Mortgage Loan Limits Increase for 2023
Across the country, home prices continue to rise. The good news is, as of January 1st, 2023, conforming loan limits have once again increased.

For those who don't know, the loan limit is the maximum dollar amount on mortgages that can be acquired by government-sponsored enterprises Fannie Mae and Freddie Mac. Anything over the conforming loan limit is classified as a jumbo loan, which often means higher interest rates and higher down payment requirements. Loans below the limit have smaller down payments and more competitive interest rates.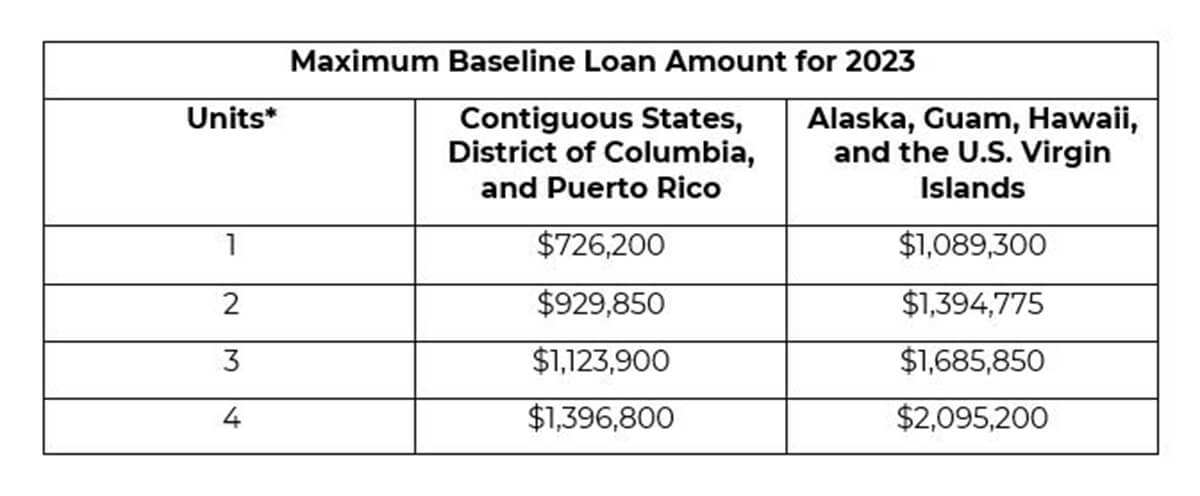 If you have any questions or are interested in more information about a mortgage, please contact one of our lenders.
Source: https://www.fhfa.gov/Media/PublicAffairs/Pages/FHFA-Announces-Conforming-Loan-Limits-for-2023.aspx
*Units = Home Loans